Fortunately, I got my callsign, and registered a new DMR ID. As before, I powered on my MMDVM hotspot, and in the pi star configiration page DMR ID changed to my new ID. When doing a echo test, it seems works normal. The HD1 radio display a red TX screen. But nothing receive. It is very curious. Then I go to pistar Live logs and got a log said:
Starting logging, please wait...
E: 2019-06-12 06:10:42.401 DMR, Login to the master has failed, retrying network...
Then asked other hams for help. BD7MQB who is Brandmeister China Master administrator told me that turn off the hotspot password. I remembered that I have setup a password for my hotspot follow the instruction below link:
https://news.brandmeister.network/configure-a-security-password-for-your-hotspots/
After figure it out, turn off the "hotspot security".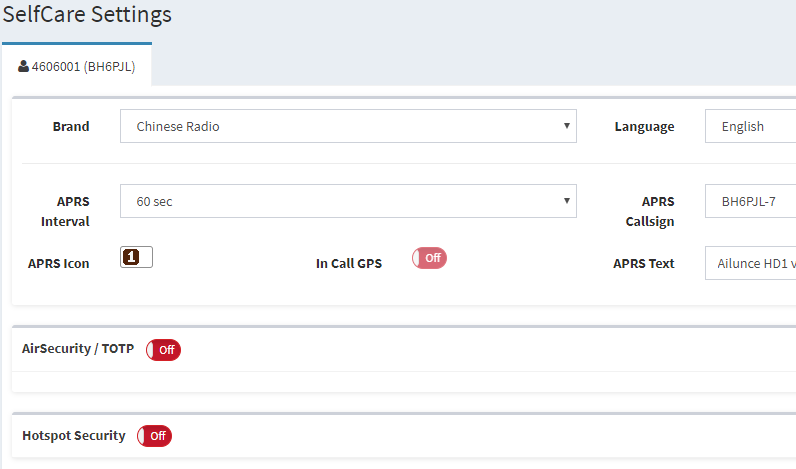 Also remove the password from DMR configuration on pistar.

By the way, if choose "Private" Node type, when connecting hotspot, handheld radio DMR ID should same with the ID which you write in the pi-star. But if Choose"Public", it means allows other to access your hotspot. Then you can use your DMR ID to connect this hotspot.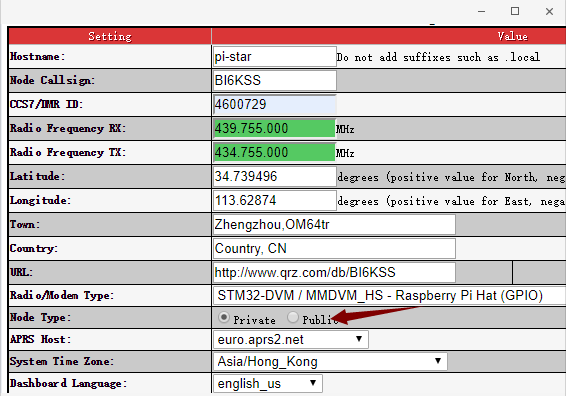 ---