My People, My Country (Chinese: 我和我的祖国) is a 2019 Chinese seven-part anthology drama film, consisting of seven segments directed by seven directors. It stars many of China's top actors, many in supporting roles and cameos. The film was released in China on September 30, 2019, to commemorate the establishment of 70th anniversary of the People's Republic of China.
There are seven-part drama film. "The Eve", "Passing by", "The Champion", "Going Home", "Hello Beijing", "The Guiding Star", "One for All". I like every one of them. If I had to choose my favorite, I personally think that "The Champion" is the most interesting, closest to the masses. and easiest film to resonate with the audience: Dongdong is really too difficult. Their TV antenna is too bad. The women's volleyball team is too excited.
"The Champion" is about how a little Shanghai lad who named Dong Dong helped his neighbors to watch TV for the China women's national volleyball team's Olympic gold medal win in 1984.
The boy ends up with a sheet on his back and a TV antenna, much like a hero saving the world. There are points of laughter and tears.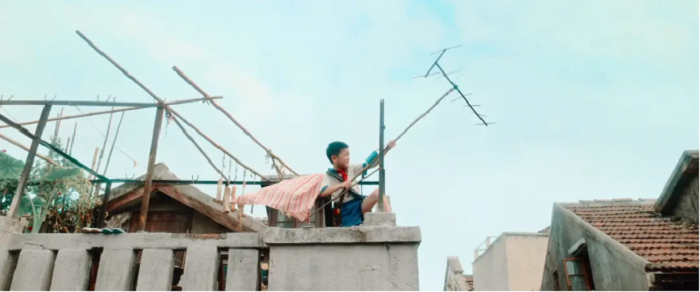 When I was a kid, we use the wire TV at home, so I was very impressed with the constant tweaking of the antenna, but then wireless TV came along and that stopped happening.
Now we are playing the amateur radios, and we touch more antennas, we adjust it to receive more signals. Enjoy it.
---