Recently, we received some questions from HD1 users when updating HD1 firmware. Today, let us talk about something you need to know when updating HD1 firmware.
1.Confirm radio version is GPS or not.
Firstly, HD1's firmware has 2 versions, one is for GPS version. and another version is for non GPS radio. It is very important to confirm your radio version before the firmware update. Because if update the wrong firmware, it will result in the white screen, or the radio can't turn on. If you forgot which version of your HD1. You can turn on HD1, go to menu Band A/B,If you can see GPS menu, it means your HD1 is GPS version. If not, it will be non GPS version.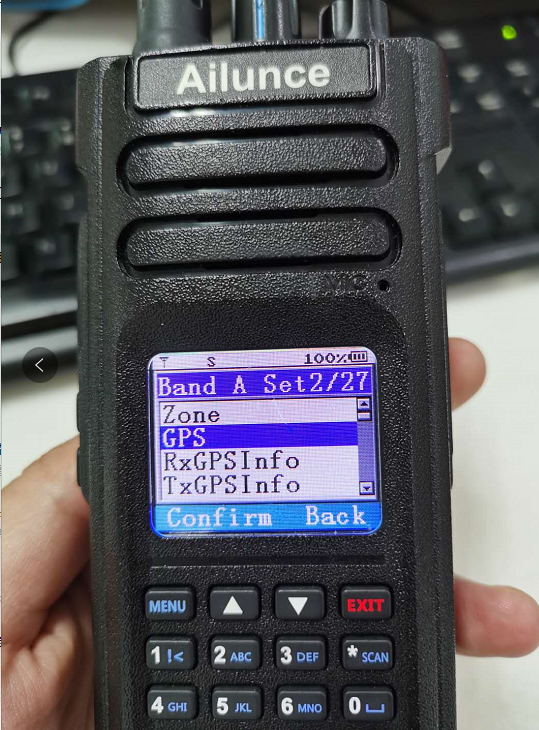 2. Correct enter the DFU mode.
Sometimes, feedback from HD1 user said that they always get error message "Please check connection" when updating firmware. Now we need to confirm if enter the DFU mode correctly. If keeps radio on, open the firmware software, choose com port, then click update. It will comes out a error window like below picture: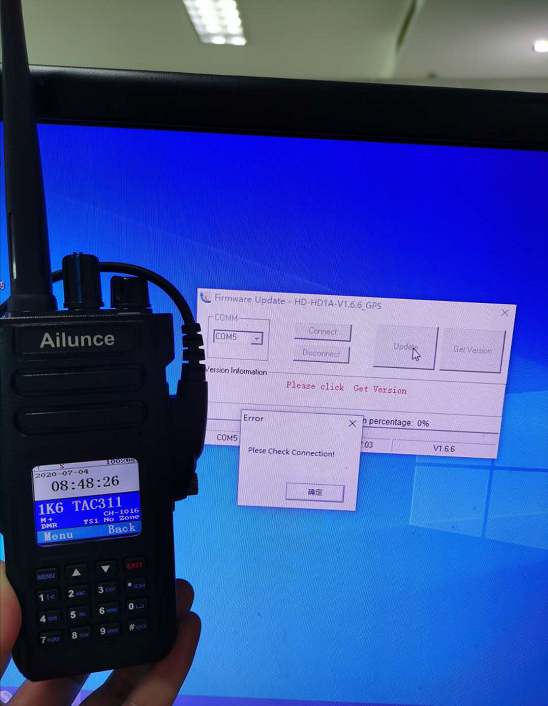 How to enter the correct DFU mode on Ailunce HD1. Press PTT and the up-side key, turn on the radio at the same time, enter the DFU mode.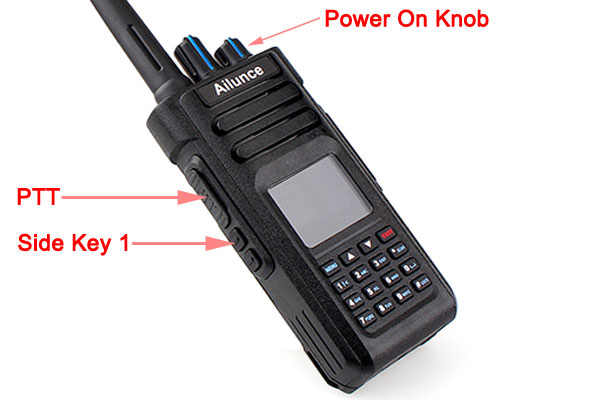 3. Ignore the f

alse positive virus when installing HD1 firmware.
"I have been trying to update the firmware to version 1.64 or 1.66. Each time I download the firmware my software tells me there is a virus with this firmware. My computer will not allow your firmware to be downloaded and launched."

Please believe that HD1's firmware is not virus, and does not comes with a virus. This has been verified by many customers.
How to do if your computer dont allow the firmware installed. Below steps are all operated on Windows 10 system computer.
1. If HD1 firmware refused by your computer Windows Defender like below picture: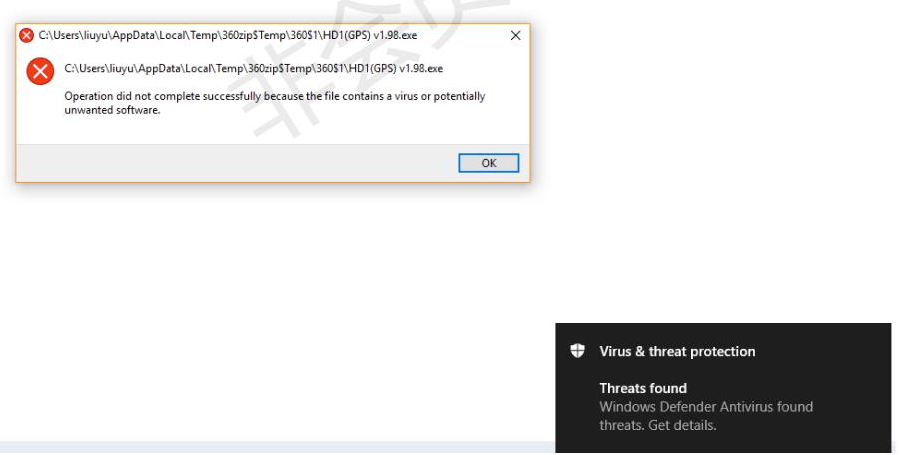 2. Go to your Windoes Defender Secturity Center, you will find the quarantined threats Torjan: Win32/Vibem.H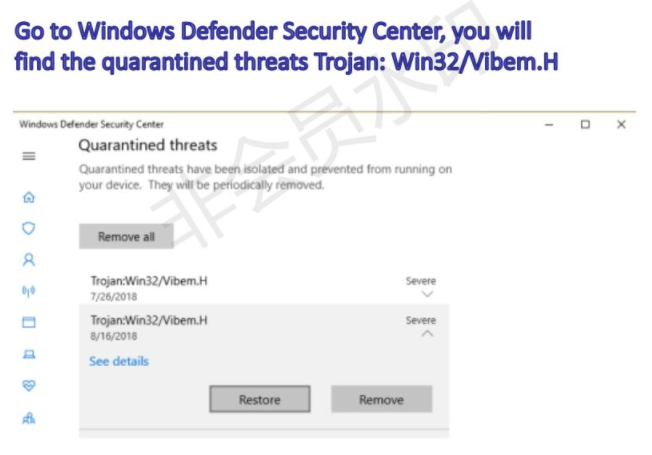 3. Go to Virus &threat peotection settings, turn off the "Real-time protection".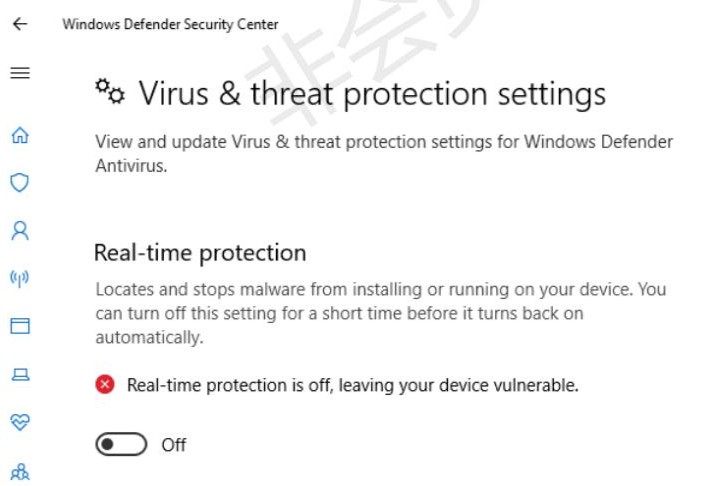 4. Add the firmware to Exclusion List. After this, you can turn on "real-time protection" again.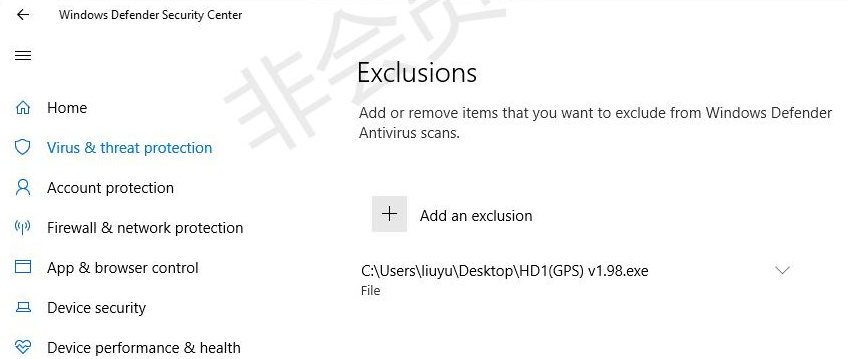 Follow above steps, the HD1 firmware will be installed well and your computer also under real-time protection.
4. Igrone the "get version" step if you get a error widnow.
When updating the firmware, if you get an error "please check connection" when clicking the "Get version" button. Please skip the "get version" step. directly click" Update". The firmware will be updated smoothly.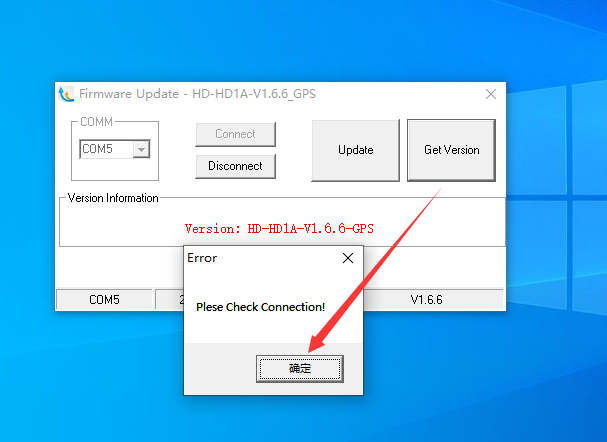 5. What to do if get "run-time error

8020".
8020 error message means the USB driver is not installed well. this problem often appears on Windows 7 system.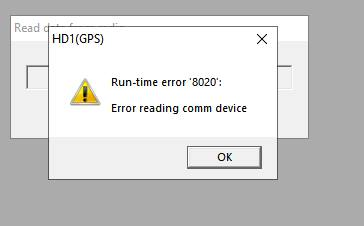 Go to the device manager, find the Ports (COM&LPT), Select the COM Port of the cable, Press the right key of mouse, click the "Uninsatll device".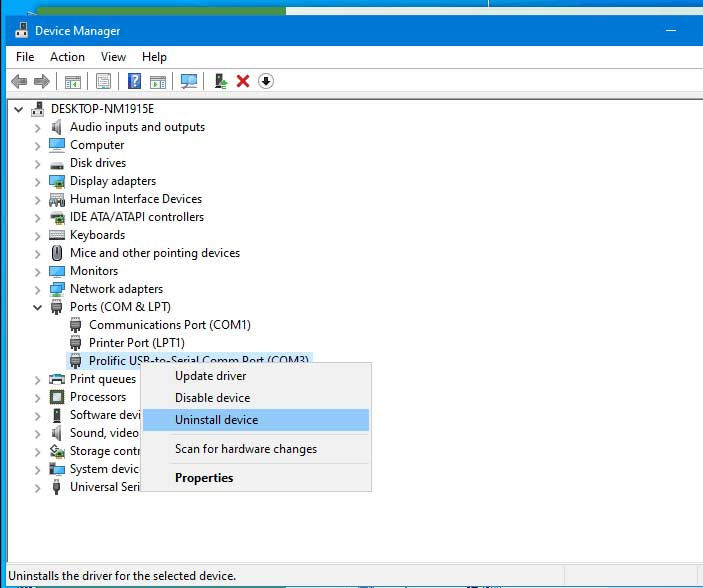 Select "Delete the driver software for the device".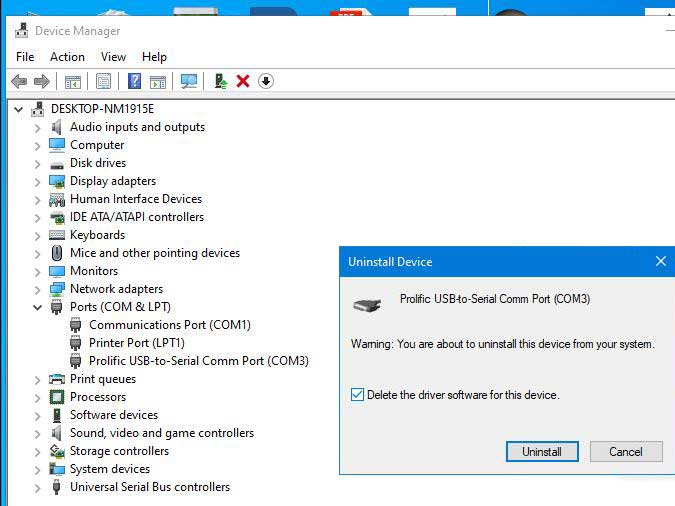 Finish above steps, download the USB Driver again from this link: https://www.ailunce.com/Support/HD1/Software and install it again.
The above summary
All these above things need to pay more attention when updating HD1 firmware. If you have another any problems about Ailunce HD1, please email to info@ailunce.com.