Retevis RT82 is dual band DMR radio which is designed for the outside activities of hams and ham clubs. Many hams are interested in scan functions, but don't how to do. Today I'll show the setting detail to you.
1. Set the normal available channels.

If you are the newbie, please refer to the blog as below to program your Retevis RT82.
http://blog.retevis.com/how-to-programme-rt82-manually/
PS: After set OK, don't forget to put the channels in the zone.

2. Set the scan list.

Click the Scan List item, then Add the Available Channel to Channel Member of the Scan List. Click the Add on the below to set more scan list.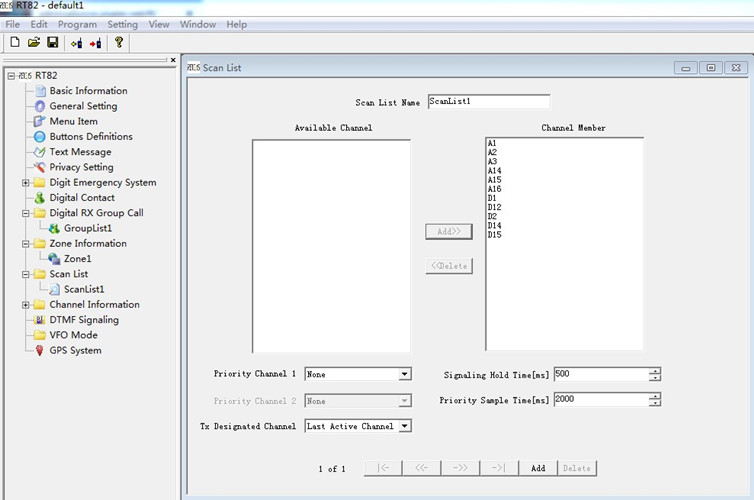 3. Select scan list in channel
After you select the scan list in channel, when the channel is standby you can start to scan within your selected scan list.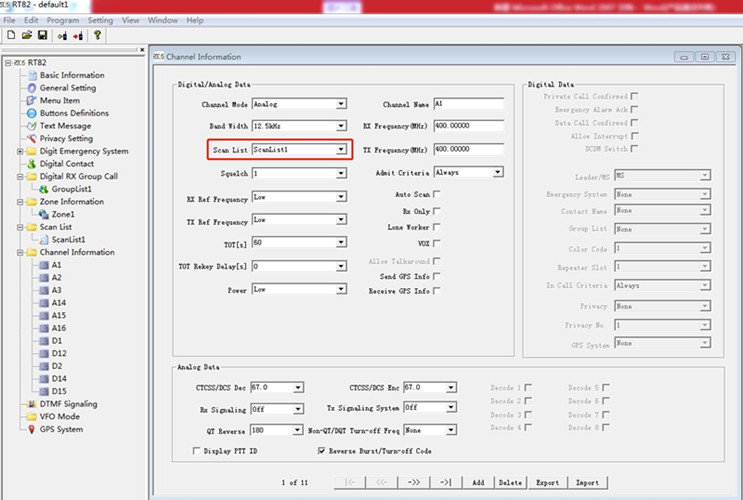 4. Set the scan start button.
The scan start button isn't factory preset, and we can set it in Buttons Definitions item as below.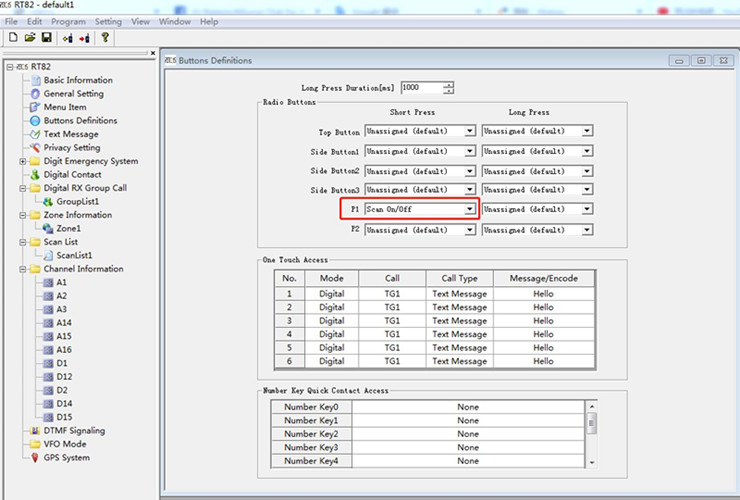 Of course, you can set Auto Scan in channels.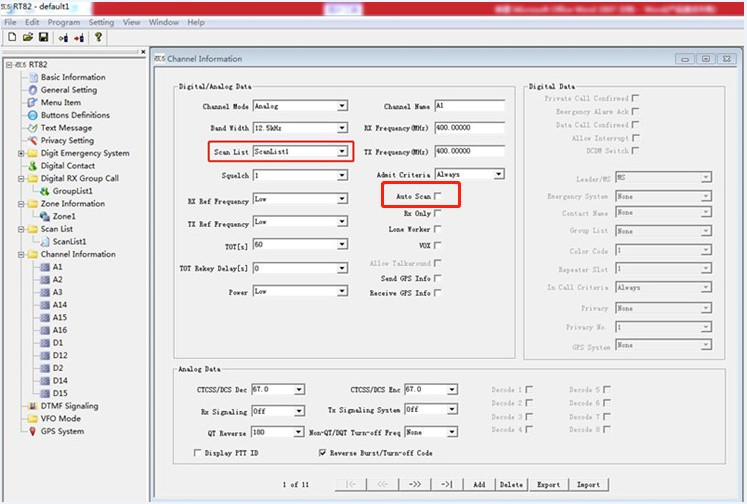 The scan function setting is completed. Any question please leave a message, or email to us: hams@ailunce.com.
---