Some customers are finding a Bluetooth earphone sets can use on Ailunce HD1, now they are coming.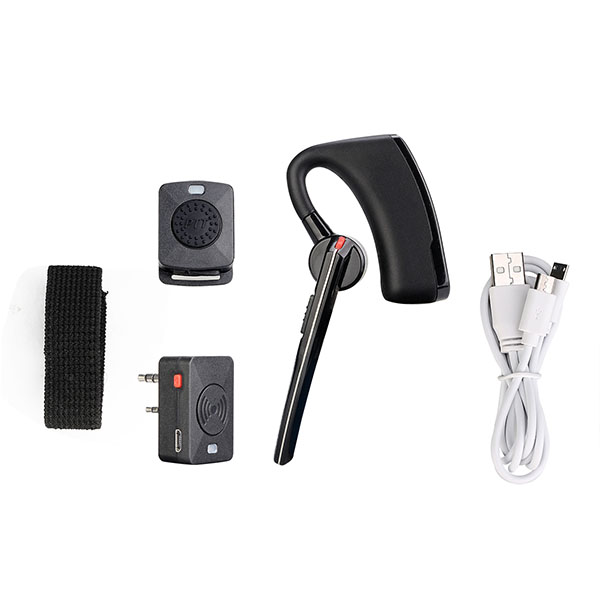 Why people want to use an Bluetooth equipment whan using their Walkie Talkies?
First, let's see Bluetooth is a wireless connection technology that allows users to connect their devices without any cored or wire.
The best advantage of Bluetooth earphones in walkie talkie using, you can release both hands. Just imagine the convenient when you take your radio outside, for example riding a bike, hunting,climbing.
What

'

s the benefits of our Bluetooth earphone?
1. Wireless connection, easy to use, release both hands.
2. Compatible with Bluetooth devices such as mobile phones, can connect a mobile phone and a walkie-talkie at the same time.
3. With the function of ordinary Bluetooth headset, one-touch answer / hang up call, support to control music playback, pause, next song.
4. When connected to other devices, the walkie talkie intercom signal has priority to talk.
5. The headset can be rotated and can be worn on both the left and right ears.
6. Comfortable and flexible to wear, finger PTT one-touch talk, suitable for riding, outdoor sports and other scenes.
7. It can compatible with most of our Retevis radios with Kenwood 2-pin connectors. Like RT3s, RT84, RT52,RT3/8.
How to connect the Bluetooth earphone to Ailunce HD1?
As we all known, Ailunce HD1 comes with a Motorola 13pin needle interface connector, and most Bluetooth earphones are 2 pin connectors. So if connect a Bluetooth earphone to Ailunce HD1, it should be use a audio adapter connect the Bluetooth adapter just like below picture shows.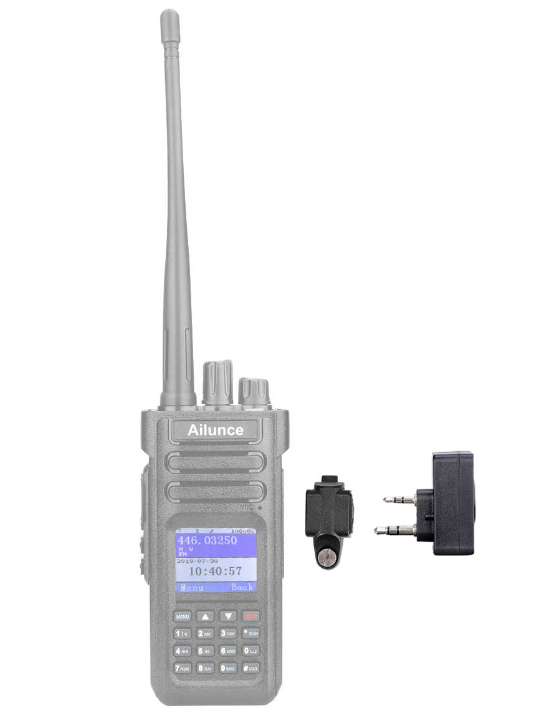 What Bluetooth devices include

?
1. Wireless Bluetooth Earphone.
2. Bluetooth Adapter (K type).
3. Finger PTT for walkie talkie
4. USB Charging Cable.