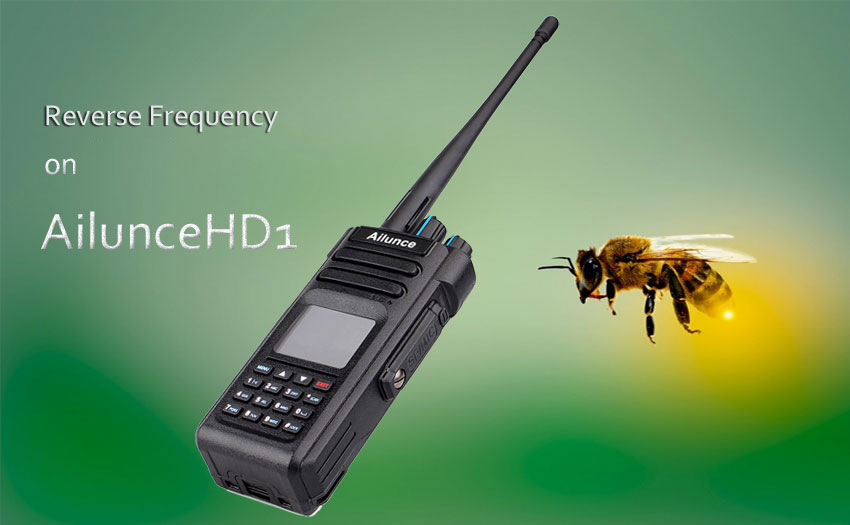 Frequency Reverse means Reverse radio transmit frequency to receive frequency. and at the same time exchange the CTCSS tone.
Working principle
Sometimes when your radio connected the repeater, but you do not need to use the repeater now, or the repeater does not work well now. You can reserve the transmit frequency and receive frequency. Here you only reverse the frequency, but also in repeater mode. then you can simplex communicate to others.
For example, our local repeater uplink is 432.4000Mhz, downlink (receive frequency) is 439.400Mhz, if reverse my radio frequency. then the radio frequency is 432.400Mhz, but transmit frequency is 439.400Mhz. Then my radio will receive the signals directly from frequency 432.4000Mhz. and I will transmit on 439.400Mhz, others will receive on 439.4000Hz. Now, both of us are all on repeater mode also.
1. No need to change the radio working mode. that means simplex communicate in repeater mode.
2. The disadvantages of radio reverse funtion is that repeater only can receive one signals. It's kind of weird. In general, if found that the frequency inversion of the connection is very smooth, you can change to the direct frequency connection and disconnect the repeater.
Reverse

Fucntion on AilunceHD1
1. reverse function only can works on FM analog mode. it does not work on DMR mode.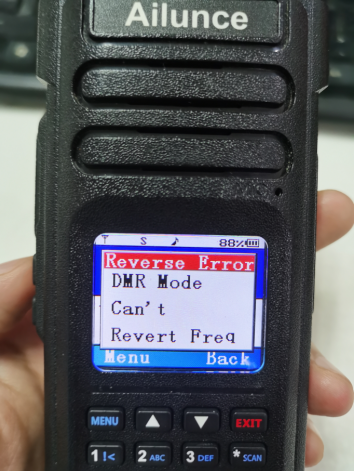 2. Set a define key to reverse.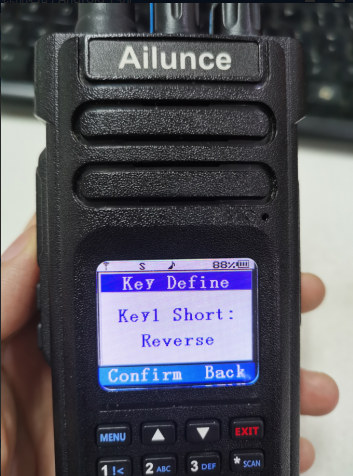 3. Enable reverse function on a repeater mode channel.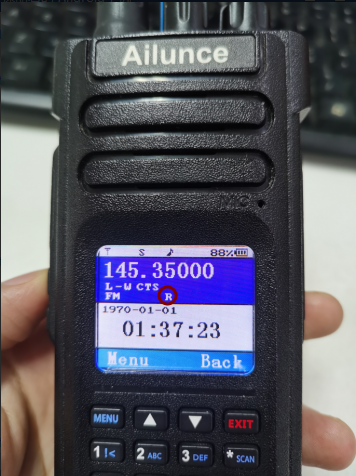 ---