Ailunce HD1 Contact Manager is a simple program for maintaining DMR contact list. Written by Marko, S56FGS. Very appreciate to him.
Download the HD1 Contact Mangaer:
You can download from https://www.ailunce.com/Support/HD1/Software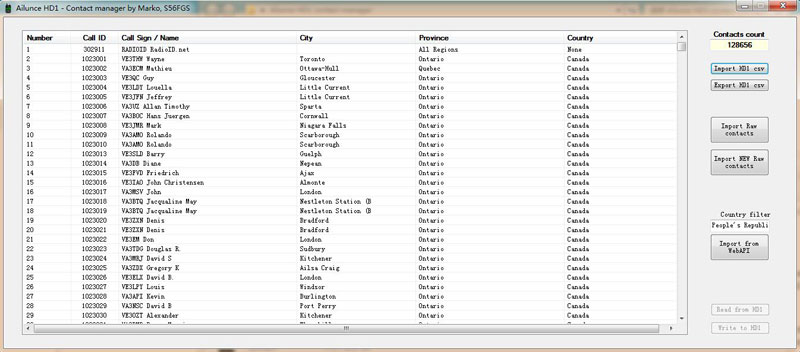 Installing the Program:
Installing is simple. All files are included in zip file. User should make new folder and extract all files from zip there. For more convenient use user can place a shortcut for file AilunceHD1.exe to desktop. Please note that last version of .net framework must be installed.
Using the Program:
Program has only one screen which is shown in Picture 1. Contact list is by default sorted by Call ID (DMR ID). User can change sort by clicking on the column header. First click means sort ascending, second sort descending. Program is distributed with empty contact list, so first step is to import contacts.
Import contacts:
User has 3 different options for importing contacts to the list. Import from radio ,import from raw format, import from WebAPI. For more detailed instruction, you can refer to the Ailunce HD1 Contact Manager.pdf you have download the first step.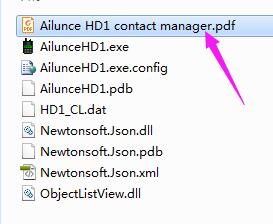 Export to Ailunce HD1:
At the moment it is not possible to directly write data to radio. So user must first export contact list to CSV file suitable for importing into the radio and import contacts with program that is supplied from manufacturer. To export contact list click on the "Export HD1 csv", select folder and file name and contact list will be exported.
If you have any problems, feel free to leave message to us.
---