In order to give full play to the demonstration and leading role of Shenzhen UAV industry in China and promote the steady economic growth both domestically and abroad, the 5th Drone World Congress and the 6th Shenzhen International UAV Expo will be held in Shenzhen from may 21st to 23rd, 2021, relying on the advantages of Shenzhen market mechanism, talent gathering,independent innovation and industrial support. The 5th Drone World Congress is theme "New Era·New Value". Focusing on the world UAV research and applications, innovation on safety supervision innovation, the Congress carries out high-level academic exchanges and exhibition of the latest technological achievements, builds an international collaborative innovation platform, explores the profound impact of UAV on future social development, and enhances the international impact of China's UAV industry. Through themed forums, new product showcases and drone competitions, the Congress will facilitate industrial transformation and upgrading and strengthen new driving forces for economic development.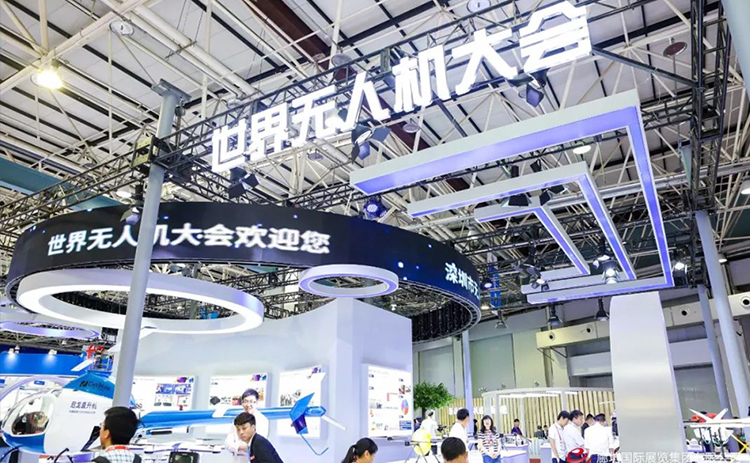 The Congress was approved by the Shenzhen Municipal Bureau of Commerce, hosted by the China Electronic information industry Federation, Shenzhen Nanshan District People's Government, MIIT Procurement Center, the Research Center for UAV Applications and Regulation, Chinese Academy of Sciences, Shenzhen Nanshan IT Bureau, and undertook by Shenzhen UAV industry Association. The three topics of the Congress are "Pandemic Prevention","Innovative Application", and "Safety Supervision".
The Drone World Congress has been successfully held for four times in Shenzhen. Thousands of industry experts, scholars, and company leaders participated in the congress who came from more than 100 countries and regions around the world. At the same time, more than 400 domestic and foreign companies demonstrated new products and technologies of drones and unmanned equipments. The exhibition areas exceeded 20,000 square meters. More than 320 forums were widely praised by domestic and foreign industries.
The organizing committee sincerely invites you to attend the congress and showcase your latest products and technologies at the exhibition areas.
Organizing Committee of Drone World Congress 2021
Shenzhen UAV industry Association