Daily Archives:September 04,2019
Before you can get on the air, you need to be licensed and know the rules to operate legally. US licenses are good for 10 years before renewal and anyone may hold one except a representative of a foreign government. In the US there are three license classes—Technician, General and Extra. ...
Read more
License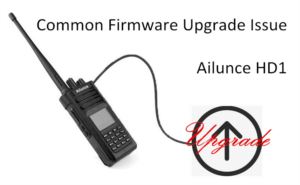 If you have problems when upgrading the firmware of HD1, you can read the blog. We've put together some solutions to common firmware issue for your reference. ...
Read more
firmware upgrade
,
FAQ
,
ailunce HD1