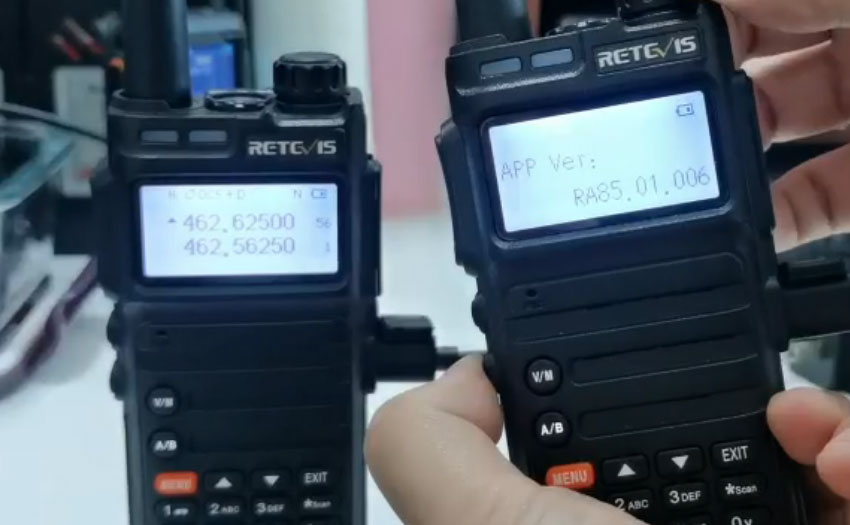 Recently, we do a update for our Retevis RA85 GMRS radio according to our customer feedback.
Download the latest firmware from Retevis RA85 support page.
How to upgrade the firmware?
1. Press the second sidekey and PTT together, turn on the radio. Enter the DFU mode.
2. Open the firmware upgrade tool.

3. Load the upgrade file.
Changlog:
1.Frequency involved 467.5625,467.6125,467.6625,467.7125,467.5875,467.6375,467.6875, will be fixed to nonadjustable Narrow bandwidth and Low Power. Other frequencies will all default to Wide bandwidth and High power.
2. Cancel preset CTCSS/DCS tones: Press PTT+ Number 8 button together, turn on the radio. Wait several seconds, all the preset CTCSS/DCS tones will be canceled.
Note: This firmware only can be upgraded on the radio which can display the radio version. when pressing the second side key and turning on the radio will display the radio version. If not, please don't upgrade this firmware.
---