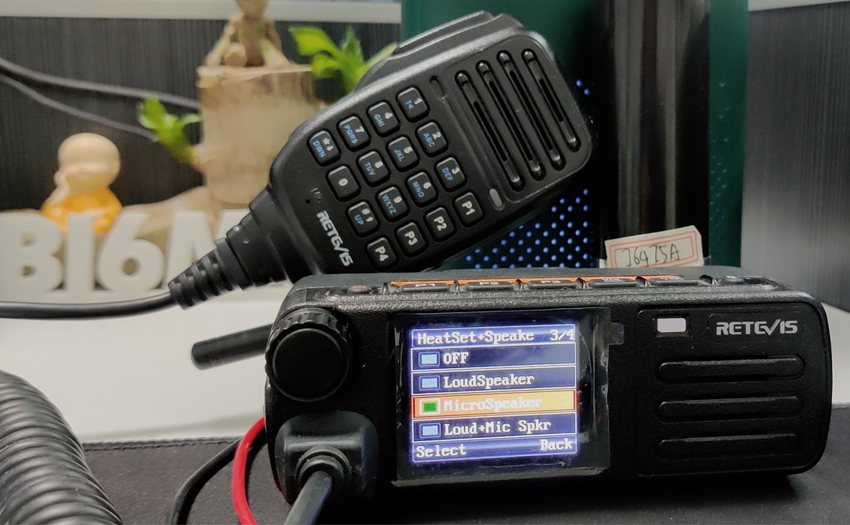 Retevis RT73 is the new generation of mini DMR ham mobile radio from Retevis. It not only has a built-in speaker on the radio, but the original microphone also has a built-in speaker. so you can set up our speakers according to your needs when you use the transceiver.
The setting items of the speaker include OFF=》turn off the speaker, LoudSpeaker=》use the speaker of the camera, MicroSpeaker=》use the microphone speaker, Loud+Mic Spkr=》use the dual speaker of the machine and microphone.
We can directly set the speaker on the radio, and the setting steps are as below:
MENU="Appendix="HeatSet+Speake, then set the required items as you require.
---