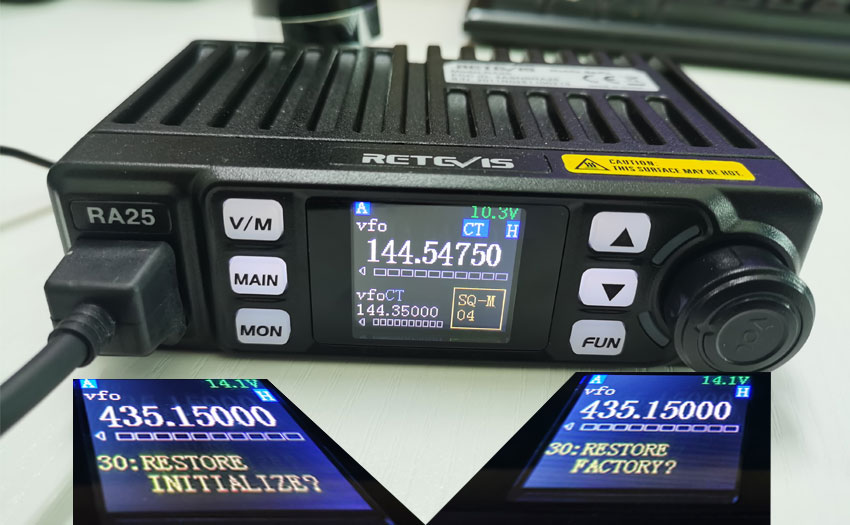 On Retevis RA25, if it seems to be malfunctioning because of wrong operation or setup, you can do a factory restore or initialize on the mobile radio directly.
What is the different between factory restore and initialize on RA25?
After the factory reset, all channel and fucntion setting will recover to default value. If choose "initialize", only function setting value will resume to default setting.The channel parameters will not be changed.
How to do this on RA25?
Press front panel Main key to enter main MENU list.
Press V/M or MAIN key to chooe 27th function, the LCD display reset options.
Press up/down key to choose "factory"?
Hold FUN key, until the radio re-power on.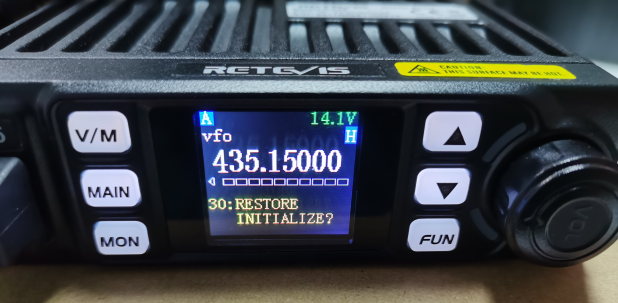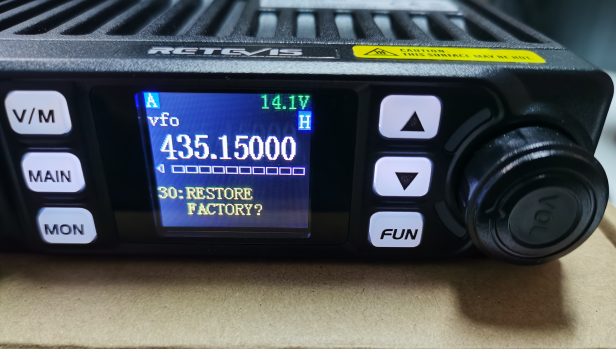 ---