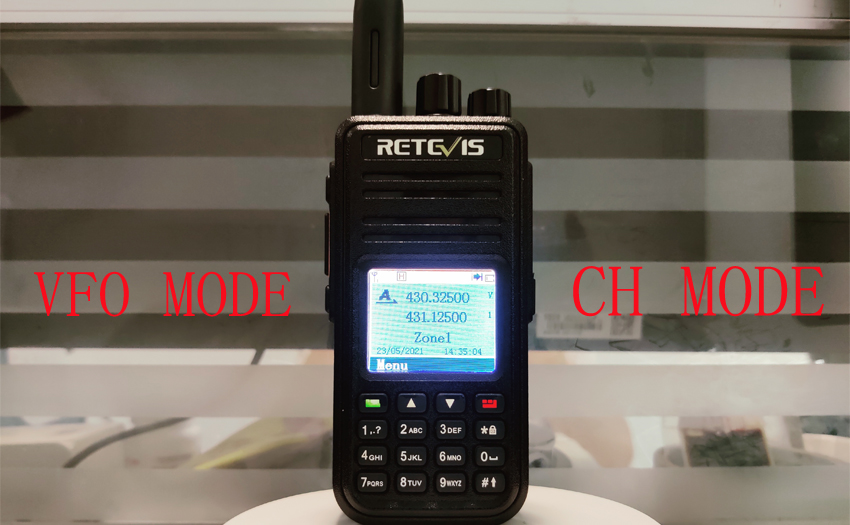 Retevis RT3S is the dual-band DMR radio and provides the dual VFO channel to program. Do you know how to change between VFO and CH modes?
There are two steps to change between VFO and CH modes.
The first step ==> to set the mode to be MR. the detailed steps are as below: enter MENU=>enter the Utilities=>enter the Radio Setting=>enter the Mode, and select the MR mode.
The second step ==> Back to standby channel, and now the radio is in the CH mode, then we just need to long-press the BACK key to enter to VFO mode.
If the above two steps still cannot be successfully switched, it means that your RT3S is limited in frequency, then we need to do the third step.
The third step ==>Turn off the RT3S, then press the two side keys and turn it on at the same time, then you can switch between VFO and CH modes.
---