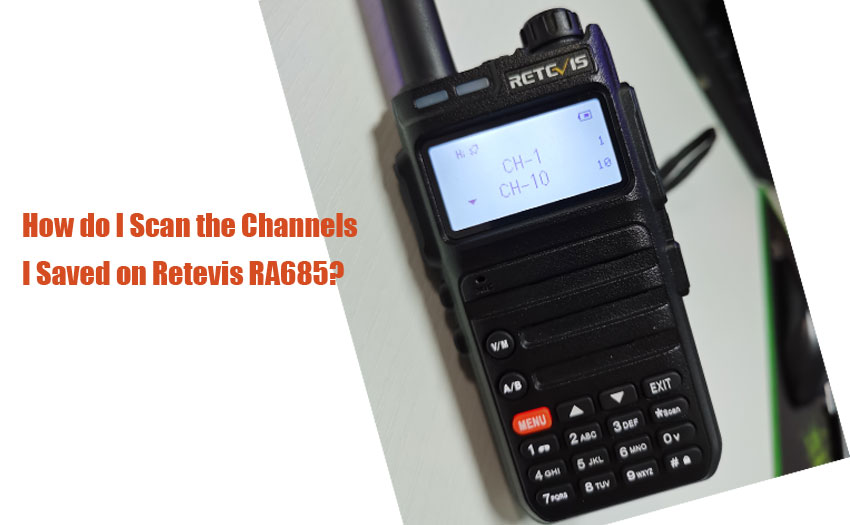 Q:How do I scan the channels I saved on Retevis RA685? It only scans the 1-16 channels. But I have from 17 -45 more channels I've saved and I have to manually scan thru them.
A:From the radio software, you can see that you need to choose scan add ON or OFF for every channels.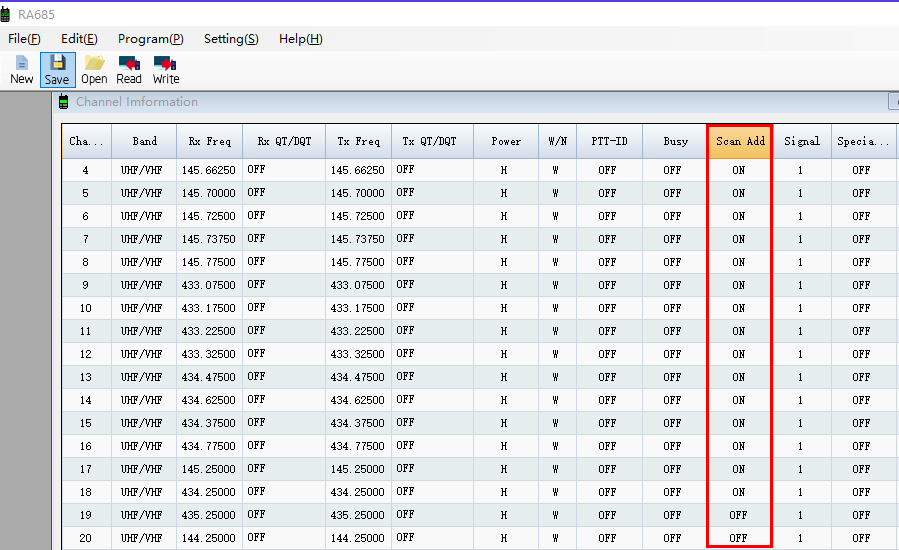 at the same time you need to choose a scan mode.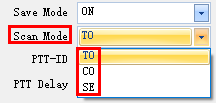 Next, let us see how to operate the scan function on Retevis RA685.
There is no scan list on RA685,but there is "Scan Add" setting there. So if you want to scan that channel, you can turn on the "Scan Add" for that channel.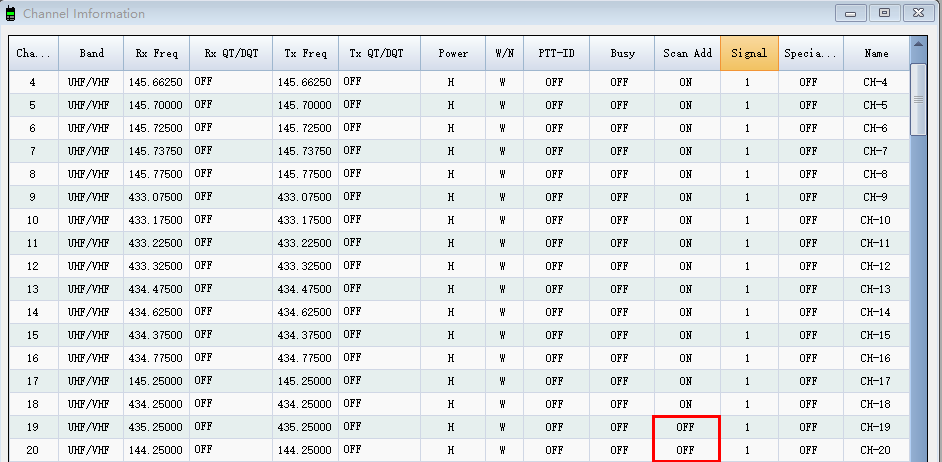 On the radio, long press the *scan button to begin scan function, you will see the radio will scan all the channels which you turn on "Scan Add".
---