When need to receive more contacts besides the priority contact at the same time, you can set the Rx group. How to set Rx group on the Ailunce HD1? I'll show an example to you.
1. radio-1: set a DMR available channel
TX: 439.40000MHZ
RX: 439.40000MHZ
Color code: 1
Time slot: 1
Group cotact: TG91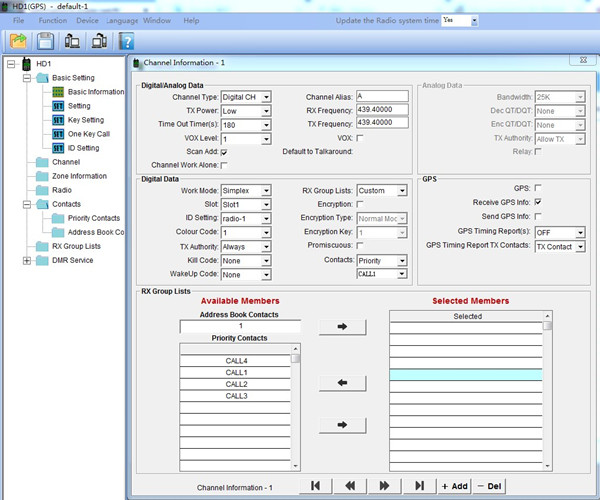 2. radio-1: set Rx group as below.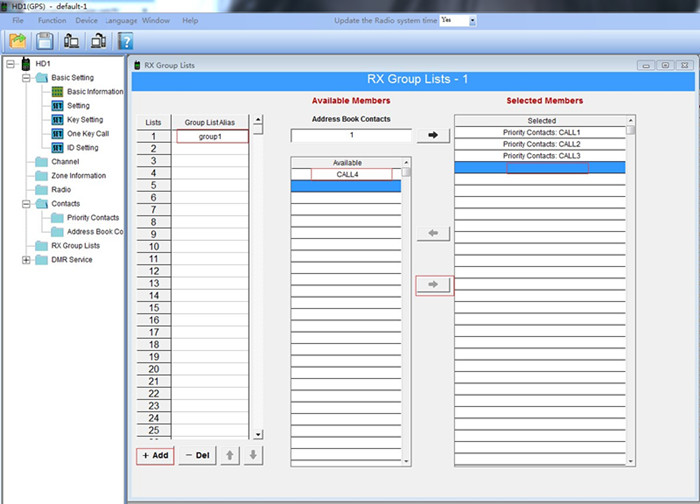 3. radio-1: select the Rx group in the channel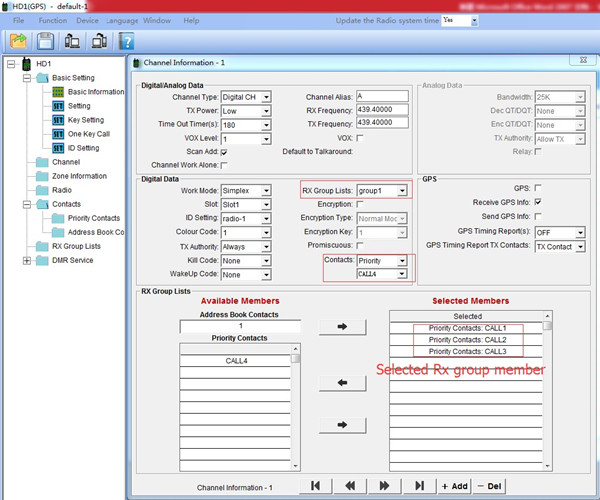 4. radio-2: set the priority contacts of channel 1, 2, 3, 4 to CALL1, 2, 3, 4. such as channel 4 as below.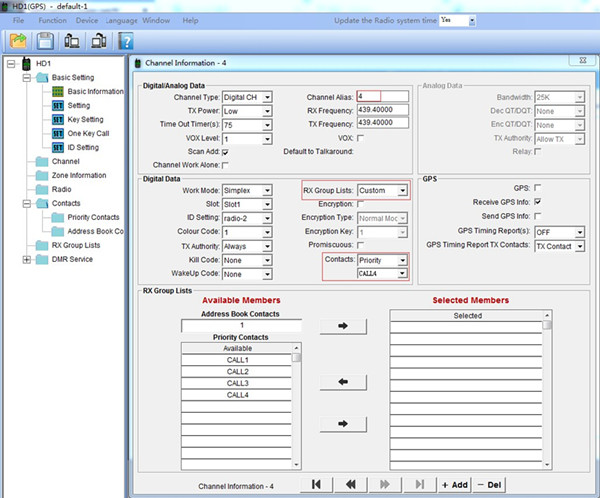 5. Please put the radio-1 select the channel 1, then radio-2 transmit on the channel 1~4. the radio-1 can receive all message of four channels.

Precautions
:
1>. Please upgrade the firmware of the radio to V1.64, and program your radio with the latest software.

2>. The radio can receive all message of Rx group, but can't transmit directly except for the selected priority contact.
Any question please leave a message, or email to us: hams@ailunce.com.

---