What's the different between dual receive and dual standby? I saw RT23 is dual receive. Can you explain more information?
RT23 is not same with other radios. Other radios can "watch" two channels. Mointor two different frequencies(even on different bands (VHF/UHF)) and the radio will monitor both frequencies giving priority to the first station to receive an incoming call.RT23 not only can "watch" both frequencies, but also can receive two incoming calls at the same time. What is more,you can set the volume mode by the menu 35. MAIN indicates the main frequency sound is louder when receiving, SUB is indicates the sub frequency sound is lounder when receiving. OFF indicates both main and sub frequency have same sound.
For example:
RT23 radio A: TX/RX 162.2375MHz,
RT23 radio B: TX/RX 426.2375MHz,
RT23 radio C: Dual Standby 426.2375MHz, 162.2375MHz,
Radio C can receive voice of Radio A&B at the same time.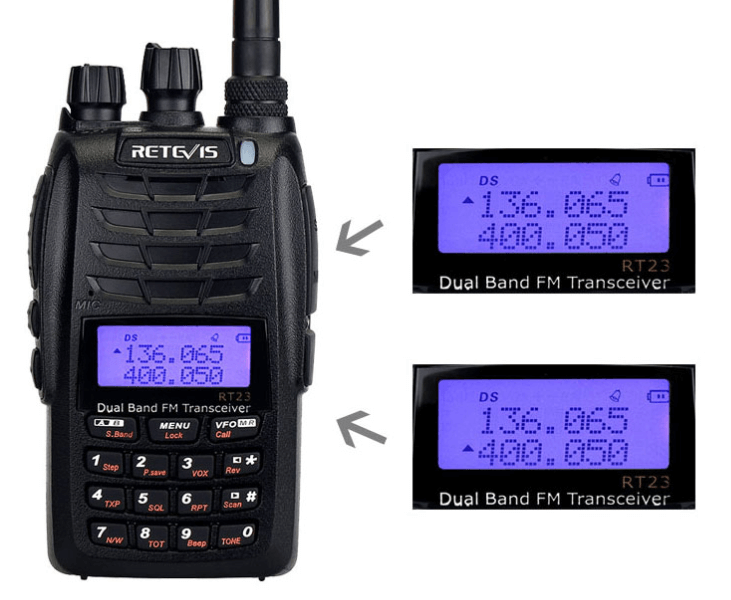 #Other Radio FAQ
---