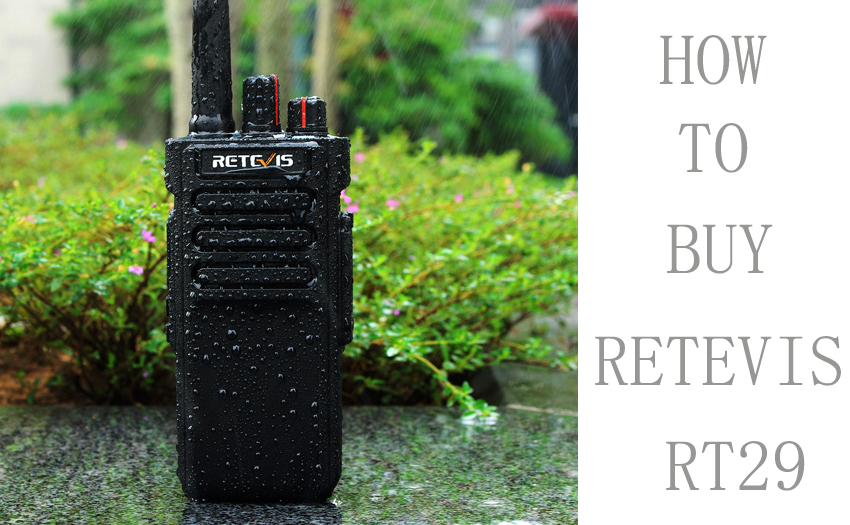 Retevis RT29 is the long standby, high-power two-way radio for business and outdoor. there are black UHF/VHF/UHF(IP67)/VHF(IP67) versions and orange UHF version to select on Retevis web. so if you need to buy multiple RT29, you need to pay attention to the things as below.
1. Same
Frequency Range
If you want to make QSO with other radios that you buy, please buy the radios with the same frequency range. it means if you buy the UHF version for the first time, you also need to buy the UHF version the next time.
2. Double check

the Package includes

Normally the package isn't including a programming cable. so if you need it, please buy the production combination.
3. Buy the right programming cable
Retevis RT29 uses the same programming cable as Ailunce HD1. Some customers say they can't program their RT29, but when we help to check they just use the wrong programming cable.
4. Programming software
There are three links that you can buy Retevis RT29 on Retevis web. but there is only one link to download the software. it means you only need to download one software, then you can program all RT29 you buy from Retevis three links.
https://www.retevis.com/rt29-long-range-waterproof-walkie-talkies-handheld-two-way-radios#A9140AX1
---