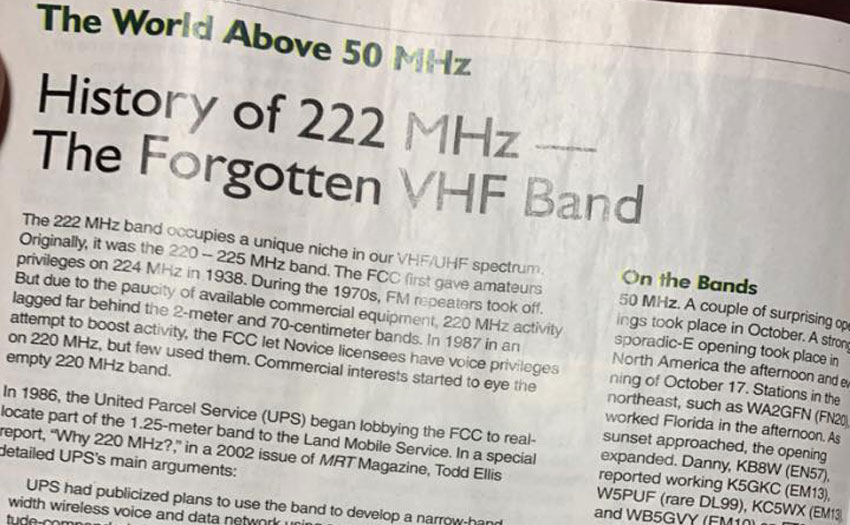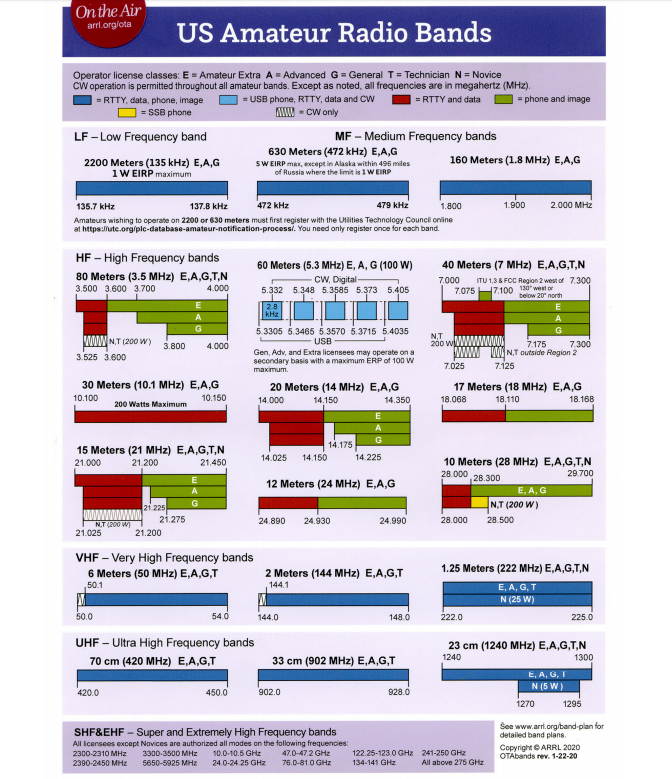 The 1.25-meter, 220 MHz or 222 MHz band is a portion of the VHF radio spectrum internationally allocated for amateur radio use on a primary basis in ITU Region 2, and it comprises frequencies from 220 MHz to 225 MHz. From US amateur radio bands picture, we can see that 1.25M (222-225Mhz) is there for the hams who keep operator license classes: E=Amateur Extra, A=Advanced, G=General, T=Technician, N=Novice. and it can use for RTTY,data,phone, and image.
As a ham said " I'm a bit of a 220 aficionado, but decent 220 equipment can be hard to come by. The 1.25 meter band has some unique properties, blending the propagation advantages of the 2 meter and 70cm bands. So 220 radios and repeater systems tend to have better range and coverage than similar VHF and UHF systems."
With FCC enforcement since 2018 developments in HT radios for 222-225 MHz handheld models have become fewer. But there are also some hams they want to talk on 1.25M 220Mhz repeater. According to the ARRL informations, While the majority of repeaters (over 6000)are on 2 meters, there are more than 1600 repeaters on 222 MHz, more than 5000 on 440 MHz.Certain segments of each band are set aside for FM operation. For example, on 1.25 meters, repeater inputsare found between 222.32 and 223.28 MHz. The corresponding outputs are between 223.92 and 224.98 MHz.2Frequencies between 223.42 and 223.9 MHz are set aside for simplex operation.
What do you think about 220Mhz? will you choose a 1.25M 220Mhz band HT radio? Please welcome to recommend below.
---