General-mobile-radio-service (GMRS) What is it? and what is it good for? Today, let us talk about something you need to know about GMRS.
1. What is GMRS? The General Mobile Radio Service (GMRS) is a licensed radio service most used in United States. The most common use of GMRS radio is for short-distance, two-way voice communications using hand-held radios, mobile radios and repeater systems. For example, Retevis RT76P GMRS repeater, RB86 GMRS mobile radio, and RT97P GMRS portable repeater. GMRS system device use the frequency around UHF 462 MHz and 467 MHz. GMRS is much like Family Radio Service (FRS), they both use the same channel frequency. The rules for GMRS limit eligibility for new GMRS system licenses to individuals in order to make the service available to personal users. GMRS and FRS are fast becoming the best choice for outdoor using.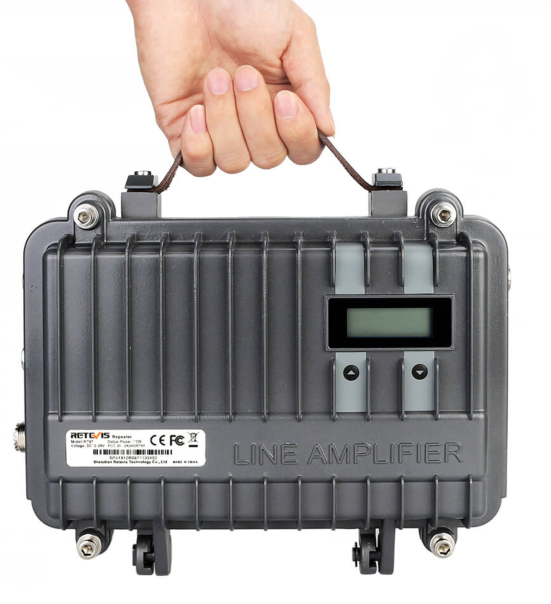 2. Channels based.
There are 30 GMRS channels with a bandwidth of 25 kHz (20 KHz authorized bandwidth) or 12.5 kHz from 462.5500Mhz to 467.7250Mhz. It is not like another service radio, for example ham radio, no need to pounching a specific frequency to communicate with others. It has totally 30 channels, 22 for common use and 8 for repeater use. This means you need to be on the same channel if you want to communicate with others. The 22 channels frequency are shared with FRS frequency. But 1-8 channels the GMRS max power limit to 5W, and FRS power limit to 2W. and 8-14 both GMRS and FRS limit to the same power 0.5W. this means you cant use these channels on high power. and 15-22 channels on GMRS the power limit to 50W, shared with repeater output. but 2W for FRS channels. So what this mean, this means when you outdoor with your radio, you should be taken a consideration how you want to use your radio and select the radio accordingly.
3. License required
An FCC license is required to operate GMRS system. Licenses are issued for a ten-year term. You can obtained from FCC, No need test. Cost $70, but According to the FCC Report and Order released December 23, 2020, a GMRS license will now cost less than before,With the new Report and Order, the GMRS license fee is expected to be $35. However, the effective date of the new fee schedule has not been established. What is a cool thing is much better than ham radio or amateur radio is that the GMRS license covers you and your immdeiate family. According to the FCC, an individual who holds an individual license may allow his oer her immedeiate family members to operate his or her GMRS station.
4. Sharing of Channles
GMRS like all peronsal radio service is shared resource,all channels designed for use are available on a shared basis. and are not assigned for the exclusive use of
any one person or station. Unless otherwise provided in the subparts governing the individual services, all channels designated for use in the Personal Radio Services are available for use on a shared basis, and are not assigned by the FCC for the exclusive use of any person or station. Operators of Personal Radio Service stations must cooperate in the selection and use of channels in order to avoid interference and make efficient use of these shared channels.
anyone within the receiving range are on the same channel as you can hear your communication, you can set your own CTCSS/DCS, but your communications are not private,they can and will be heard by others within range on the same channel.
5. Operation range
this maybe a very sensitive question,how far can I effectively communicate with the GMRS radio,this depending on many variables that can affect your radio's operating range. for example your hardware, your radio is power, and the effectiveness of your antenna are going to dramatically affect how far your radio can transmit, even the weather can affect your range.but the biggest variable that's going to affect your operating range going to be the environment in which you're operating.