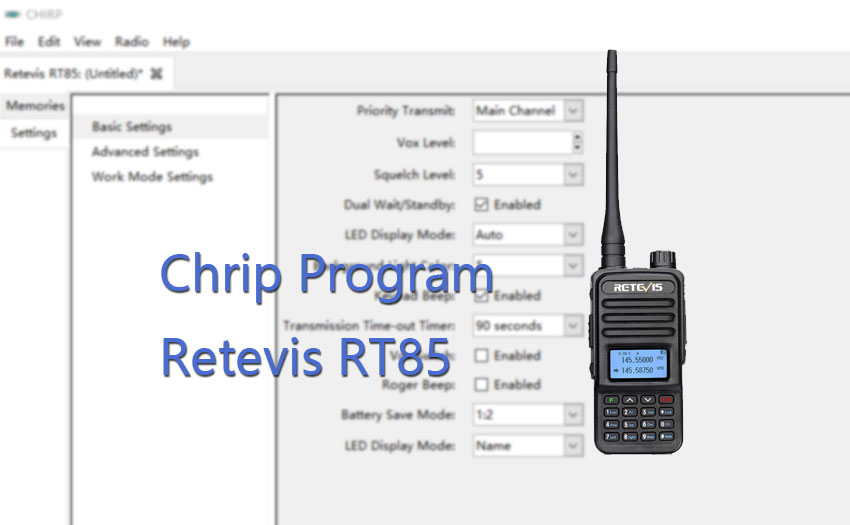 From this page, you can download the chrip software page.
https://chirp.danplanet.com/projects/chirp/wiki/Home

It only supports the Windows 2000,XP,7.8 and 10 system. but not supports older Windows versions.

I download the latest Widnows Installer.

Install on my computer, and then open the Chrip software. The first step, should download from the radio, choose the radio model Vendor Retevis, Model: RT85 in the pop up window.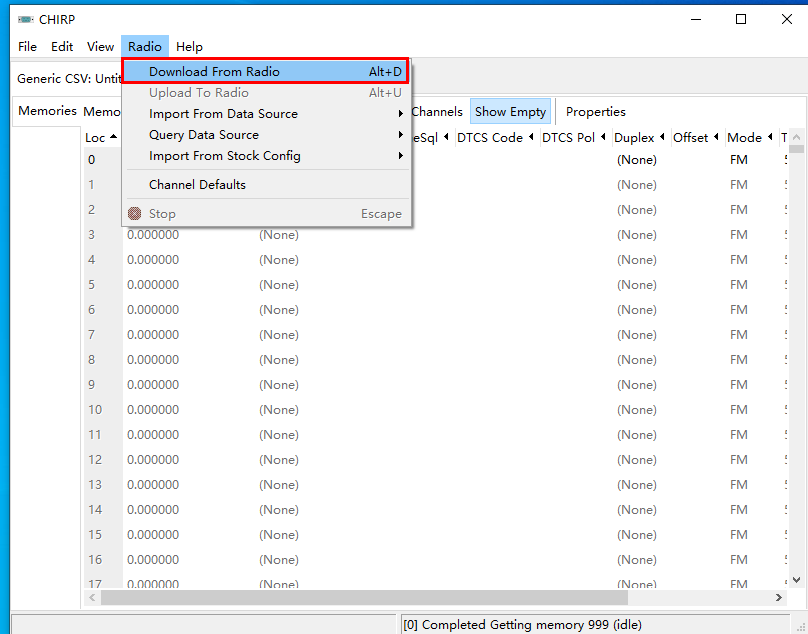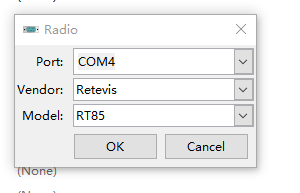 Next, program your settsing in the software page.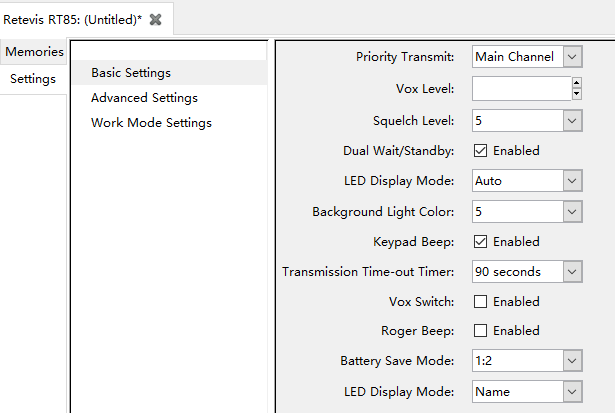 Finally, Upload to your radio.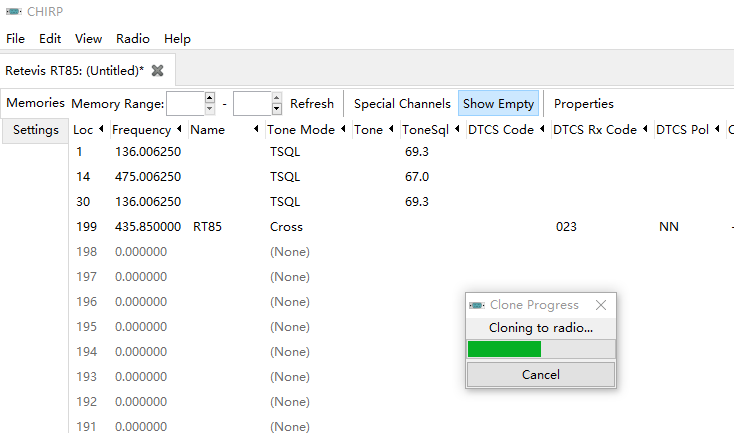 ---