How to program HD1 Channels with Different IDs?
I have two DMR IDs, one is globle DMR id 4606001, one is assigned by my local group 00015. I have program 15 channels now, can i use 1~10 channels with 4606001, and use 11~15 channels with 00015? If so the other people on the other side of the radio can know me more clearly.
Most of radios don't support it. Some radios only support one ID, some radios support several IDs, but all support only one when using. They don't support different channels with different IDs in one radio.
HD1 supports different channels with different IDs.
Here I will show you how HD1 works on it.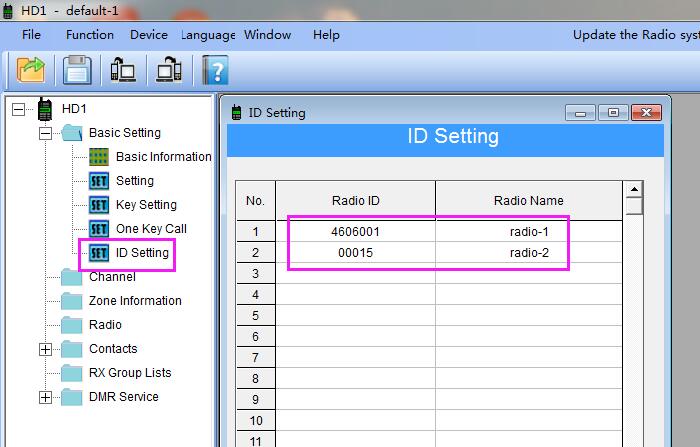 Step1: HD1 supports save up to 32 radio ids. We can write the radio id we have.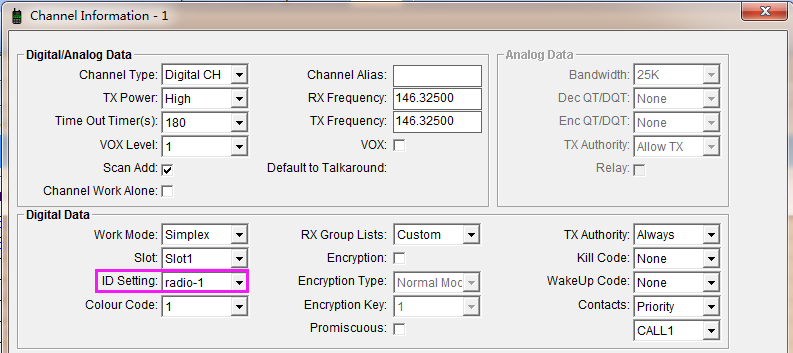 Step2: Open the radio channel setting, we can select the current channel's ID we want to use.
If you have any problems, feel free to leave messages to us.
---