What's the promiscuous function?
On the HD1 software, there is a parameter called promiscuous. Do you know the promiscuous function of HD1?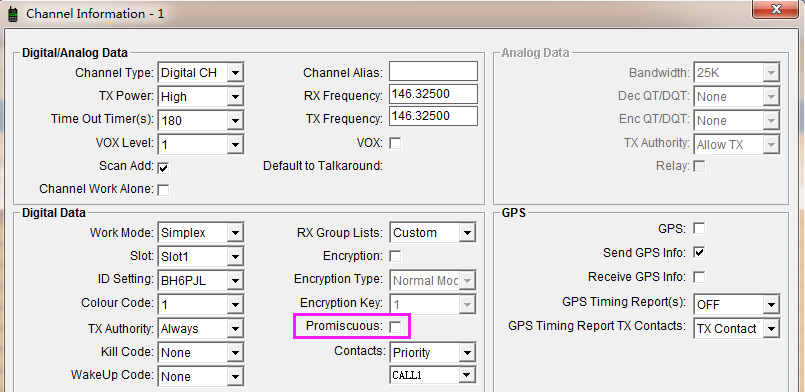 What this promiscuous does?
It is a great function, especially when Ailunce HD1 FPP transceiver has different contacts and group lists. Turn on the Promiscuous, It will let your radio ignore the contacts limit.
For normal digital radio communications, we need below points matching:
1.Frequency
2.Color code
3.Time slot
4.Contact(when we have different contact, we need to make sure we are in the same Rx group list.)
But in HD1 software channel part, when we check the Promiscuous, even your hd1 has different contact with another radio, you also can receive the signal from the other radio.
How to set it on radio keypad?
We also can turn on or off this function by radio keypad. Menu -> BandA/B set -> Promiscuous -> OFF/ON
We know that, as a ham, we want to listen to more voice from the whole world. when we don't know which group we should listen, we can turn on this function first. It will give you more chance to listen to the voice from the whole world.
Here I also want to say that "Please obey the local law."
If you have any question about the HD1 promiscuous function. feel free to leave the message to us.