Tag Archives :Retevis RT3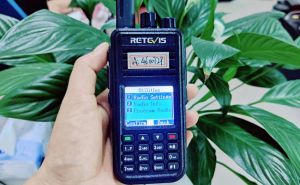 Some customers ask how to add or edit DMR id on Retevis RT3S directly, or why I can't program Retevis RT3S on radio directly. The blog will show how to add or edit your codeplug of Retevis RT3S via Front Panel Programming. ...
Read more
Retevis RT3S
,
FPP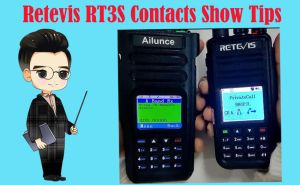 Recently many customers feedback the contacts importing of Retevis RT3S works abnormal. so we sum up the problems. if you want to import the contacts list into the Retevis RT3S, or have problems when import the contact list, please try to check again refer to the blog. ...
Read more
Retevis RT3S
,
Contacts
,
DMR Radio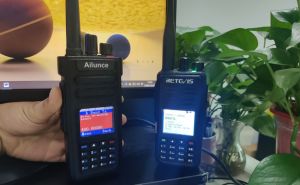 Hams come from all around of the world. so sometiome we don't know anything about our contacts though we uaual make QSO with each other. If you import the contact list including the frequently used contacts into your Retevis RT3S, the radio will show the basic information when they call you. so how to show contact information on Retevis RT3S? ...
Read more
Retevis RT3S
,
Contacts
,
CSV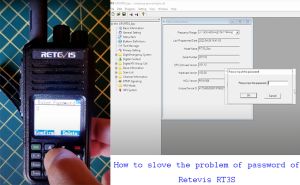 Like many amateur mobile radios, Retevis RT3S can also set the power on/off password and read/write frequency password, but what if you forget it? ...
Read more
Retevis RT3S
,
Password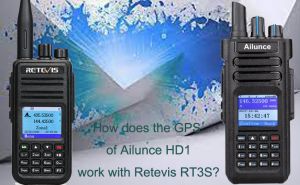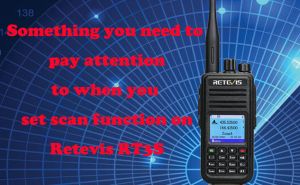 Scanning is a very common and important function for amateur radios. Therefore, when we set the Retevis RT3S scanning function, we often ignore some simple settings because of simplicity. Today we will summarize the settings that are easily ignored. ...
Read more
Retevis RT3S
,
scan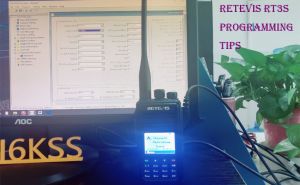 Retevis RT3S is a dual-band dual-standby DMR amateur radio. It supports to program in the software. Recently, many hams have encountered some problems when they program them RT3S. Today we will summarize these problems in the blog. ...
Read more
Retevis RT3S
,
Amateur radio
,
Program tips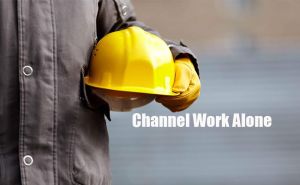 "Lone Worker" gives a tone at regular intervals to which the lone-worker needs to respond by pressing the PTT button. If the worker fails to respond, within the pre-defined time, the radio will then go into emergency mode, and help and support would be sent to them. ...
Read more
lone worker
,
RT3S lone worker
,
Retevis RT3S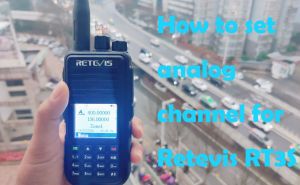 RT3S is a very popular dual-band DMR amateur radio. The reason why it is so popular is not only that it uses superheterodyne for receiving, and the receiving effect is very good. but also it's easy to program. Today we will introduce three ways to program an analog channel for RT3S. ...
Read more
Retevis RT3S
,
Analog channel
,
Amateur Radio