RT73 as a dual band DMR mobile radio is very popular now. This is a undersized mobile radio than others in the market. It's an entire radio that's the size of a remote head. No need to mount a separate box, just the "head." It covers 4000 channels, and supports upload 200,000 contacts. Today, we will learn how to program RT73.
What do you need?
Get Retevis RT73on Retevis website.
Download softwarefrom Retevis RT73 support page. No Driver needed on Windows 10 system.
How to do?
Basic Paremeter.Here set your callsign and DMR ID and some other configration.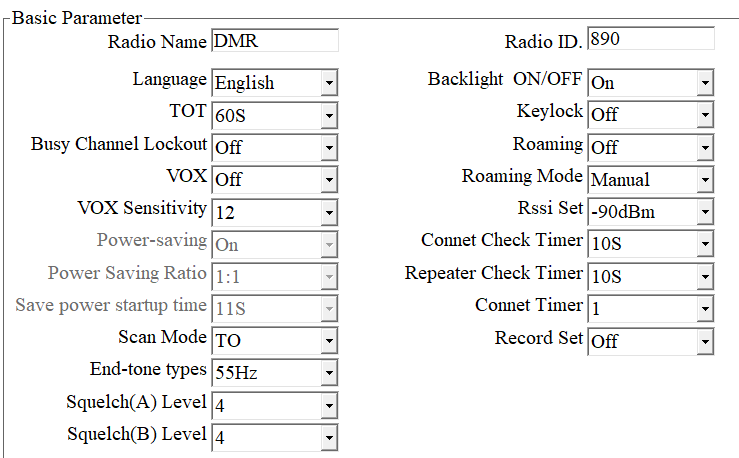 Contact List.Here you can fill some your often use groups. You can also save it as a csv sheet. Edit them in the sheet, and then import it to the software. You can add total 2000 contacts, group call or private call.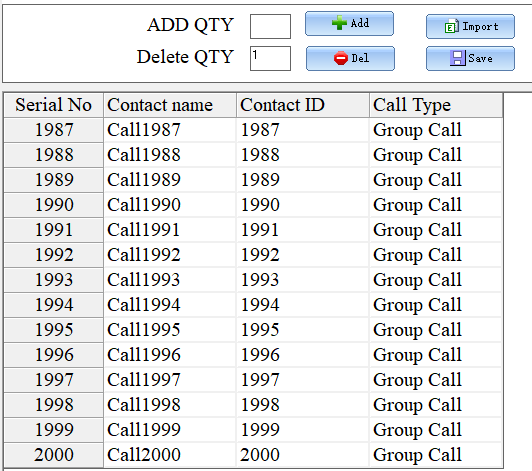 Ham Contacts. Here you can upload the group DMR database. And you can download RT73 database from Ailunce Resource Center page.
If want to display full information when receiving signals, here choose 128Bytes. If choose 16 Bytes, it will only display DMR ID and Callsign.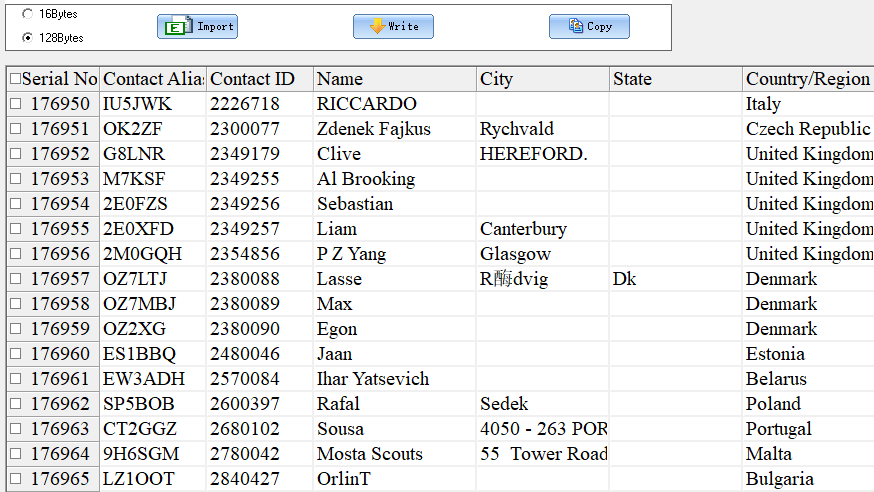 Next 20000 ham groups can be imported in the software. you can download them in Brandmeister website, and then import here.
Zone [channel].
4000 channels supported here, please note here, on RT73 when do simplex communication, the tims slot default off. No need to select slot 1 or 2.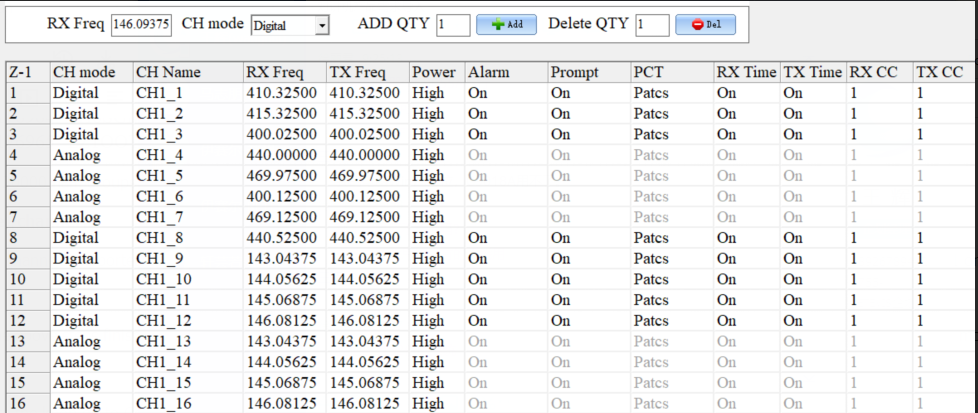 All the above steps finished, you can begin to talk to other DMR radios. Except import ham contacts, above configuration also can set on the mobile radio.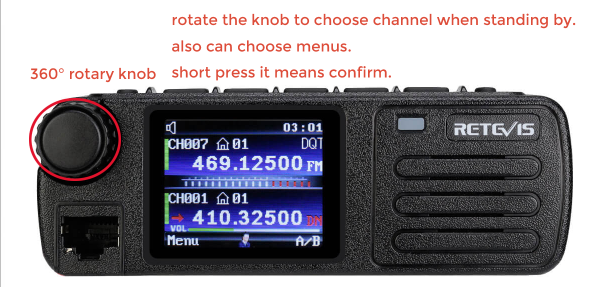 Rotate the knob go to Contacts menu. add new contact and save it.
Then rotate the knob to "Channel Edit", fill in frequency, color code, choose contacts. here note that, TXSlot and RxSlot off means simplex mode.
You can edit your radio ID in "Device Info" Menu.
All the basic parameters set okay, you can begin to talk to others.
Any questions, you can email to info@ailunce.com