If you never upgrade the firmware of Ailunce HD1, please refer to the blog as below to get the right steps to upgrade the firmware.
https://www.ailunce.com/blog/upgrade-hd1-firmware
What are the common firmware issues?
1. Not enter DFU mode
If you just turn on the radio not enter DFU mode, the error will show as below when you upgrade the firmware.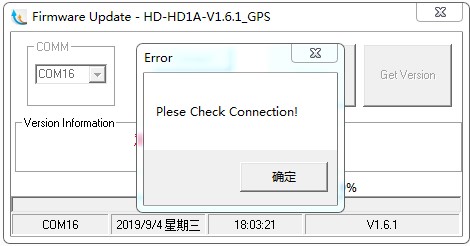 Corrective action:
Press PTT& side key1, turn on the radio at the same time. if the radio enters the DFU mode, the top indicator light is red.
2. Upgrade the wrong firmware
If your HD1 is no-gps version radio, you upgrade the firmware version of HD1(gps), vice versa. After finished upgrading, when you turn on the radio, it can't boot and show as below.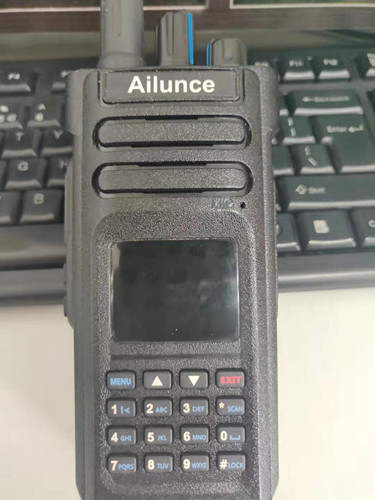 Corrective action:
Download the right firmware and upgrade again.

3. Get the trojan virus prompt
Get a trojan virus prompt as below when you install the firmware. It's not a true trojan virus. This is down to digital signing issues and is 100% safe.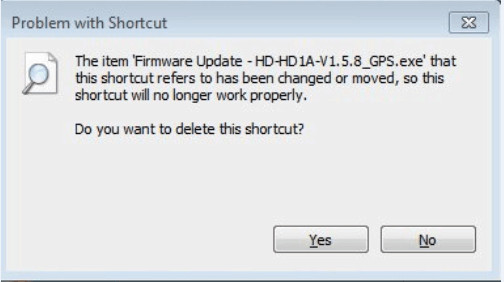 Solution:
A. Turn off anti-virus before download new firmware
B. Install it under windows safe mode.
More details you can refer to the blog as below.
http://blog.retevis.com/hd1-firmware-v1-5-8/
4. Get a blank screen
Many customers feedback the blank screen can be fixed by upgrading the right firmware. If you get a blank screen, you can try to upgrade the different, right version firmware to fix.
Any other firmware issue, please leave messages, or email to us: hams@ailunce.com