Transmit frequency: 3.5Mhz---54Mhz amateur section (and non-amateur section)
Power: 100W
SWR: less than 1.5 (refer to adjustment method)
Receive frequency: 0.5-500Mhz
---
Multi-interface input and output.
Realize full-band use under radio battery power.
Using self-designed second-generation air capacitor 10-330PF.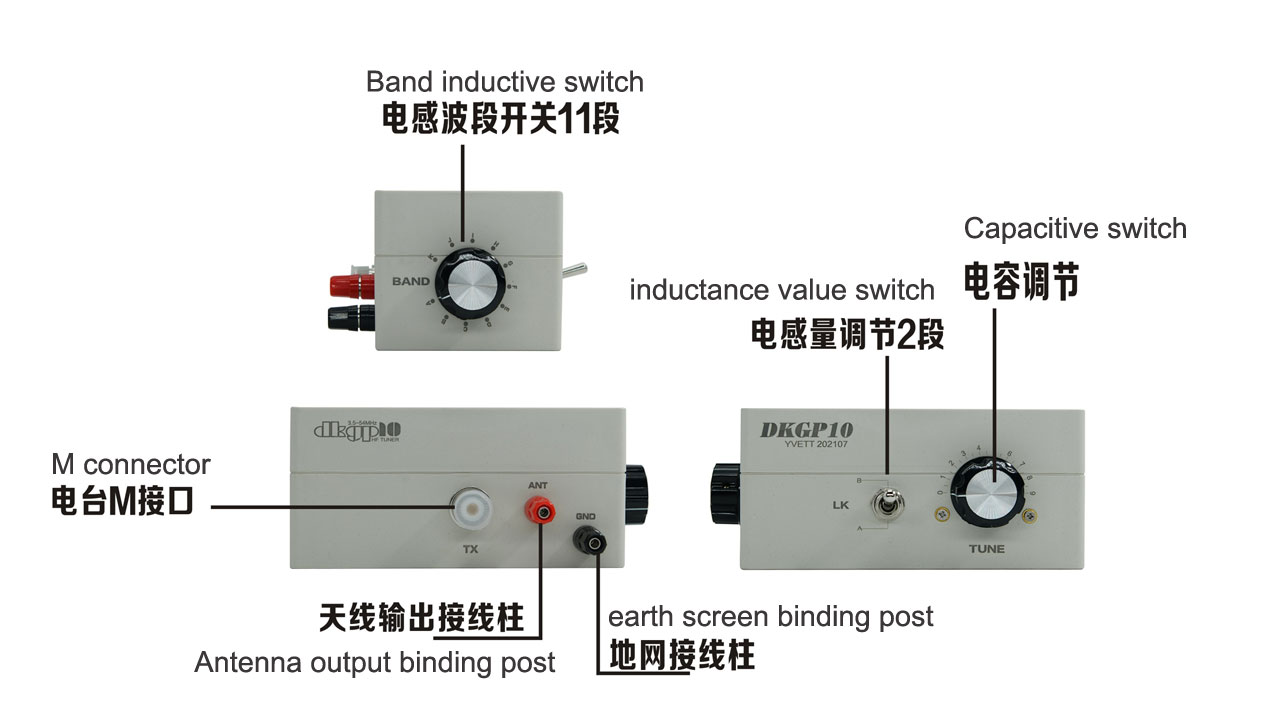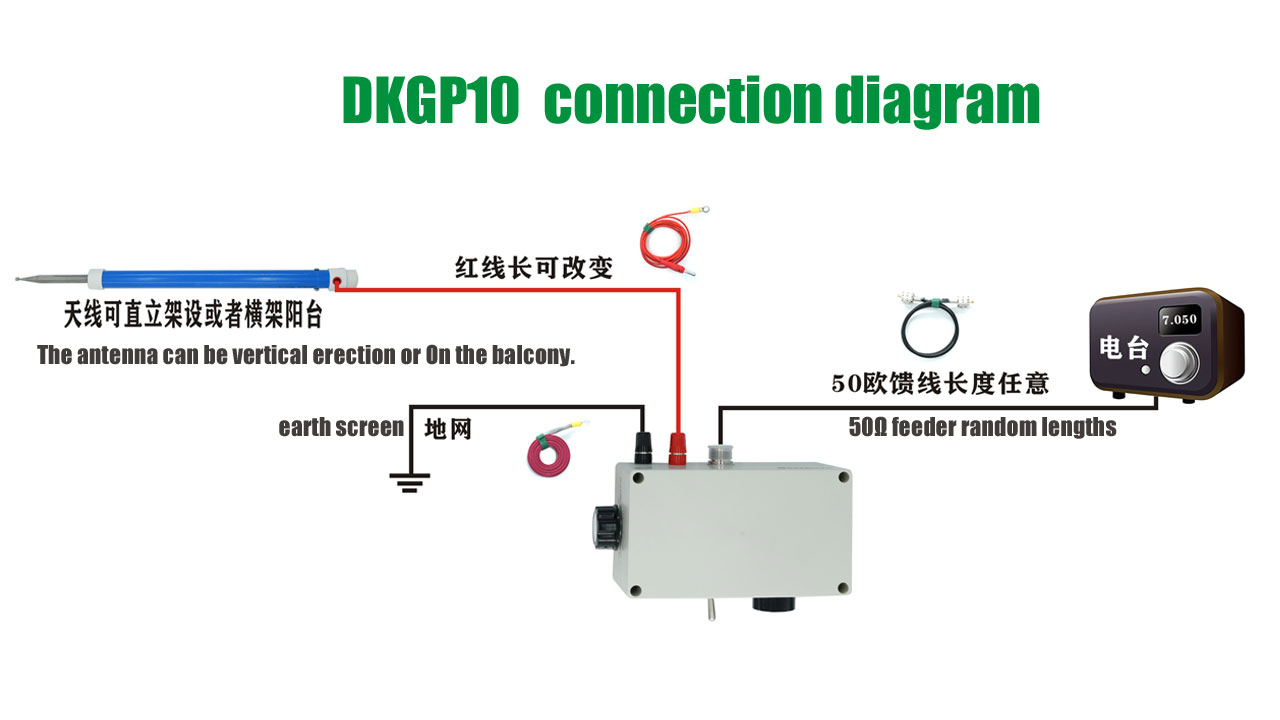 Feature:
Magnetic ring inductance
Special air capacitor
Power: 100W
SSB and CW FM Data Transmission
Total length of telescopic antenna 6M
Frequency:
3.5-3.9Mhz 80Meter
5.3305-5.3665Mhz 60Meter
7-7.100Mhz 40Meter
10.100-10168Mhz 30Meter
14-14.350Mhz 20Meter (Above the 14Mhz can gets the most efficient.)
18.068-18.168Mhz 17Meter
21-21.450Mhz 15Meter
24.890-24.990Mhz 12Meter
28-29.700Mhz 10Meter
51-54Mhz 6Meter
Full band receive, also can receive U/V frequency.
The above bands are all erected on the balcony and erected in the field.
Applicable environment: Balcony, Field Day Use.
Package details:
1. Shortwave Whip Antenna × 1 (two sections)
2. Antenna Tuner box × 1
3. Flat cable ground network × 1
4. End feed box with tie rod cable × 1
5. 50-3 feeder × 1
Not including the tripod.